Classified as Canadian Moose, the moose ranging throughout Arcadia Outfitting are generally not as big as their Northern counterparts, though trophy bulls may still be found in hard to reach places. Bulls will range in size from 35-55 inches, though 40-45 inches is the most commonly seen in the area. Mature bulls will weigh in excess of 1000 lbs.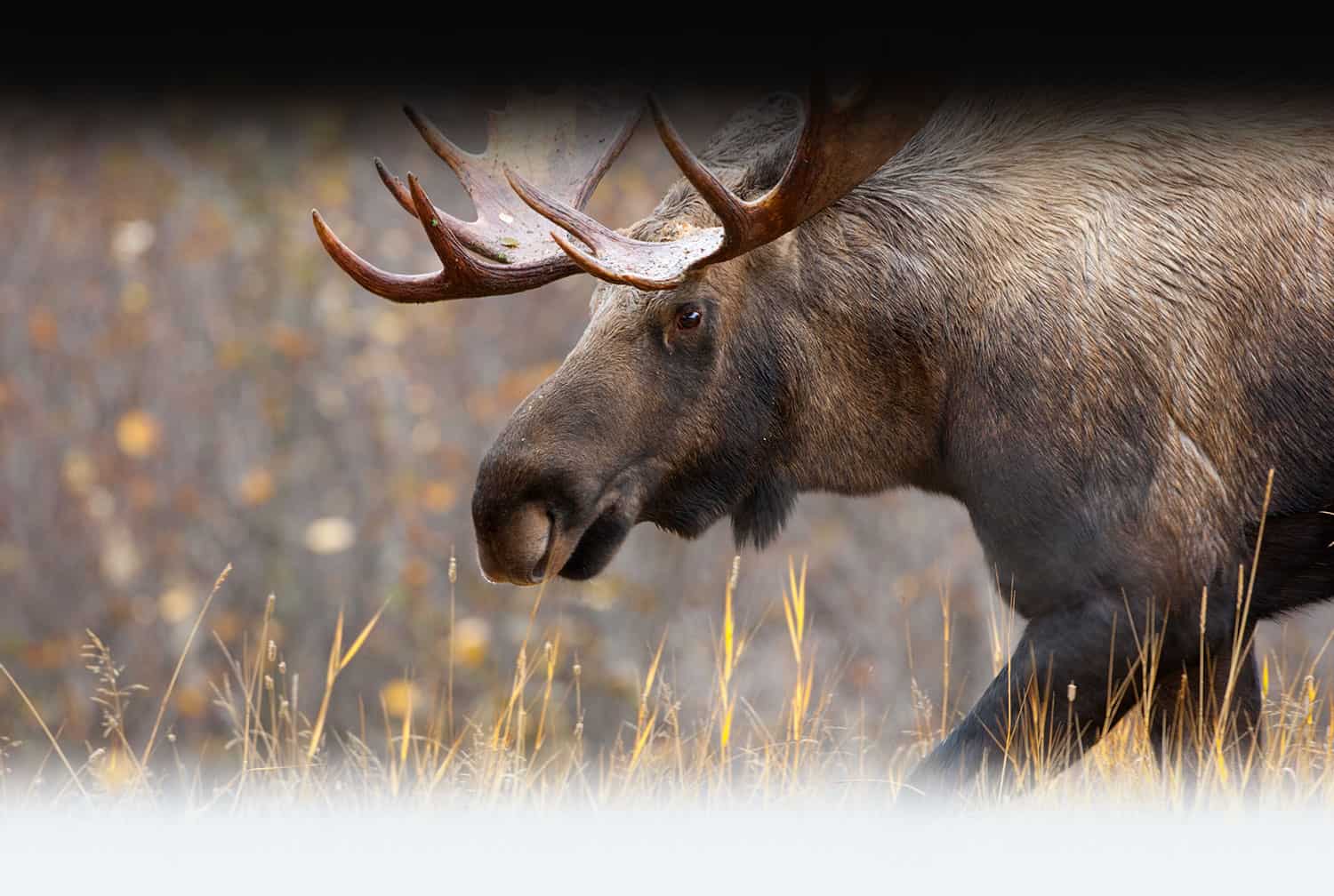 Hunting these moose is most thrilling during the peak of the rut, from October 1-10th. Calling a rutting bull up close and personal is one of the most exciting experiences to be had hunting in the mountains, and is sure to raise the goosebumps on your arms.
Arcadia Outfitting has a very limited number of moose tags available, and as a result, typically combine the moose tag on as a trophy fee basis while hunting for mule deer or cougar, though a standalone hunt is also available should one choose.
Moose hunting will be done using 4×4 vehicles, ATV's, and on our E-bikes or by foot where needed.
HUNT DATES
October 1 – November 30
Trophy fee if harvested on Mule Deer or Cougar hunt
$7,500 USD  (6 Day Hunt Combo)
Standalone moose hunt 
$11,000 USD  (7 Day Hunt) (ATV or Truck Hunt)