Jarod Wallace
I have had the privilege to harvest four of North America's most prestigious big game animals with Ben Stourac. Each of my experiences has been more than one could imagine. Not only were we hunting in some of God's most pristinely created landscape, but hunting alongside one of huntings newest legendary guides has afforded me memories of a lifetime. From his journal keeping details to his hunting prowess together we have taken home some truly great trophies. As an added bonus Ben was able to film each of these experiences and create a lifelong memory of our journeys. I was amazed at the details Ben was able to recount about my personal preferences as a hunter upon my return hunts. His journal keeping was more than just a daily log of experiences it kept him fresh in thought as to what I needed as a guest on his turf. If you have the privilege of someday hunting with Ben you will learn for yourself what this really means. Thanks Ben for your professionalism, hard work, horse savvy, and politeness. From camp cook, wrangler, guide, skinner, caper, photographer, filmmaker, and meat packer you truly take it all on and succeed. Thanks for the memories. Let's make more.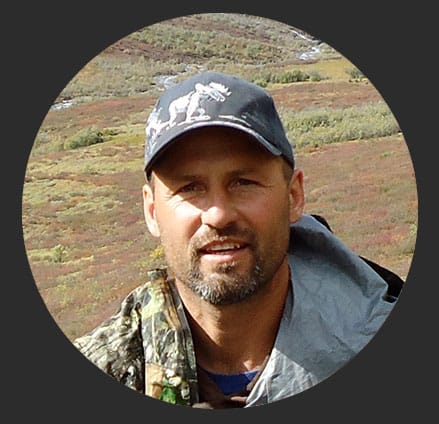 Scott Ungar
My first Dall sheep hunt was something I had dreamt about for over twenty years.  I spent a year picking an outfitter in the Yukon.  This particular outfitter did an outstanding job of pairing his client to his guide.  I was clear that I wanted an adventure first and foremost, and the young guide I was paired with did not disappoint. The first day we rode horseback for sixteen hours crossing the river at least fifty times, in order to gain a days hunting.  I had never ridden more than 30 minutes at a time in my life! Right away I could see this Ben Stourac was a solid character, he handled his string with ease and confidence.  Our grizzly emergency preparedness was tested right away, with Ben containing the horses while I kept the Griz in my sights.
For 9 days we pounded those mountains in search of my white ram.  I was beginning to doubt our chances of success, but Ben remained upbeat and optimistic. When fate intervened and our mountain monarch was plucked out of a band of three, Ben laughed and asked if I had ever had any doubt .  Adventure, adversity and ultimately the holy grail, all delivered by a young man whom I have become friends well enough with to hunt white sheep with again, desert Rams on Tiburon island, and attend his beautiful wedding in Guadalajara. I believe Ben and I have something in common, one is a dreamer, and one is in the business of making dreams come true.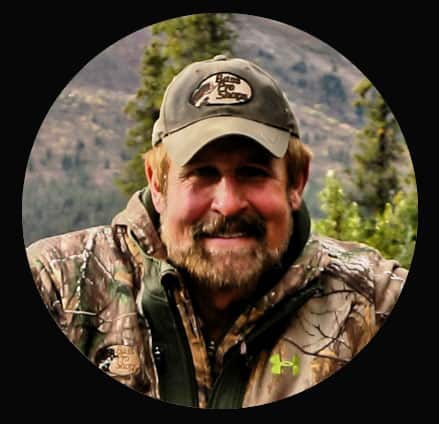 Rob Keck
There are many attributes that make an outstanding guide and outfitter, one that matches the chemistry, ability, passion and skill of his or her client. There are many challenges that face the hunter and the guide in working towards a satisfying outcome to the hunt.
Having successfully hunted in every state in the United States and in many countries beyond our nation's borders, I have been privileged to team up with numerous outstanding guides, guides that worked hard and smart to meet my needs and expectations. The challenges of terrain, weather, and the animals we hunted gave me a deep appreciation for the seasoned, experienced and accomplished guides.
Ben Stourac is one veteran guide that stands out as the best prepared, hardest working, most skilled at virtually every aspect of the hunt, trustworthy, and most concerned in meeting my expectations that played out on a Northwest Territories Alaska-Yukon moose hunt. Challenged with storms, snow, extremely rough terrain, horses, long days and more, Ben was cool, calm and collected in handling the challenges of the hunt and after days of glassing and hunting, put me into position to take the trophy of a lifetime.
But let me tell you, the trophy was more than a slobbernocker of a bull. The trophy experience was every bit as rewarding as the moose itself and that is because Ben went above and beyond to help ensure that. I was so moved by Ben and his guidance that I phoned his parents when I returned home to brag to them on what a fine young man and outstanding guide their son happens to be.
I will be more than glad to speak to anyone about the character, skill, and the professional operation of my friend, Ben Stourac.
Blake Abernethy
Canada's MacKenzie Mountains are a land of extremes, of intractable wilderness, where even finding the game is a challenge and finding something exceptional can seem like a fool's errand given the obstacles presented by the terrain and the climate. It's the sort of tough country which doesn't reward mediocrity and which punishes foolishness and weakness severely and in equal measure.
Ben Stourac is a man who has spent his entire apprenticeship as a professional hunting guide in this toughest of learning environments. Having guided on both the Yukon and Northwest Territories side of the MacKenzie Mountains for over a decade, he has accumulated a string of exceptional trophies and satisfied clients that have earned him a deserved reputation as "one of the best in the business". 
It was my good fortune to hunt with Ben on the Yukon side of the border in 2010 and we collected a beautiful caribou and an exceptional moose that we'll both cherish for a long time. It only took a few days on the trail with Ben for me to appreciate the guy's incredible determination, and his huge work ethic. It made the hunt all the more exciting because with Ben alongside me, I knew instinctively that we were giving ourselves the best possible chance.
Hunting in its purest form is an activity that rewards and affirms the value of personal courage and perseverance, of always putting in the maximum possible effort and firmly grasping every chance you get, even if it's only a half chance. Ben is both a purest, and a guy with the tenacity and good judgement to fully grasp the "half chances" when they come his way, that's why he and his clients succeed where other's don't.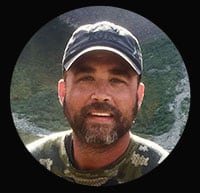 Tom Fisher
I hunted with Ben this year on a sheep hunt for Dall's in the NWT.  I have been on many guide hunts domestically and internationally for sheep. Ben is by far the most professional guide I have had the pleasure of hunting with.  His tenacity, will to succeed, and his never give up mentality are unsurpassed.   His knowledge of the game and knowing what their next move could be helped us harvest my biggest sheep to date.  Now that he has branched out and purchased his own outfit I would highly recommend that anyone looking to go on a top-notch hunt that will also be well organized do not hesitate to book with Ben and Arcadia Outfitting.
Jay Geary
Just wanted to take a moment to thank you for the great experience that my son, Lucas and I had on the mountain. I've hunted many places in the north country and have taken some fine trophies, but to take four Boone and Crockett trophies on one hunt exceeded all expectations. You know the guide is really in the hunt with you when you can't wipe the smile off his face after a trophy is down. There is no substitute for hard work and you sure put in the effort in getting us up the mountain and in position to be successful, wrangling the ponies, and packing gear and meat. I'll never again  have a hunt like this one but one day we will climb another mountain and chase after another trophy. Thanks Ben!!
Barry Edwards
When I stepped off the plane and first met my guide Ben Stourac , my many years of outfitting experience told me I had the perfect guide for my Yukon moose hunt. I was not to be disappointed!
Ben's guiding expertise , horsemanship , and overall preparedness all led to a great experience and a successful hunt .The enjoyment of hunting with Ben is often highlighted by his sense of humour…on our ride to spike camp we had to cross a fairly large river; the water was silted and you could not see the bottom. Ben recommended I hang on tight to the saddle horn and the horse (Redman) would swim through the river. Sure enough we got safely to the other bank and Ben was laughing; the water never even made it past the horse's knees!
In summary it was a great privilege to hunt with such a dedicated and resourceful guide and I would hunt with Ben anywhere, anytime and for any big game with him.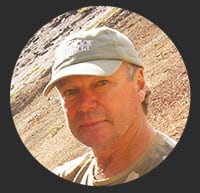 Randy Hancock
I hunted with Ben in 2016 for Dall Sheep and Caribou. This was one of the finer  hunts I have been on. We killed a great old ram and 400 inch caribou. Ben is a great guy to hunt with, reliable and sure knows his stuff. He works really hard to get you your trophy. I look forward to hunting with Ben again soon!
Cory Smith
Ben is not only one of the best hunting guides I've had the pleasure of hunting with, he and Rosi have created an outstanding outfit with talented staff that are enjoyable to spend time with. Be assured that you are in good hands with your hunt of a lifetime with Arcadia Outfitting.